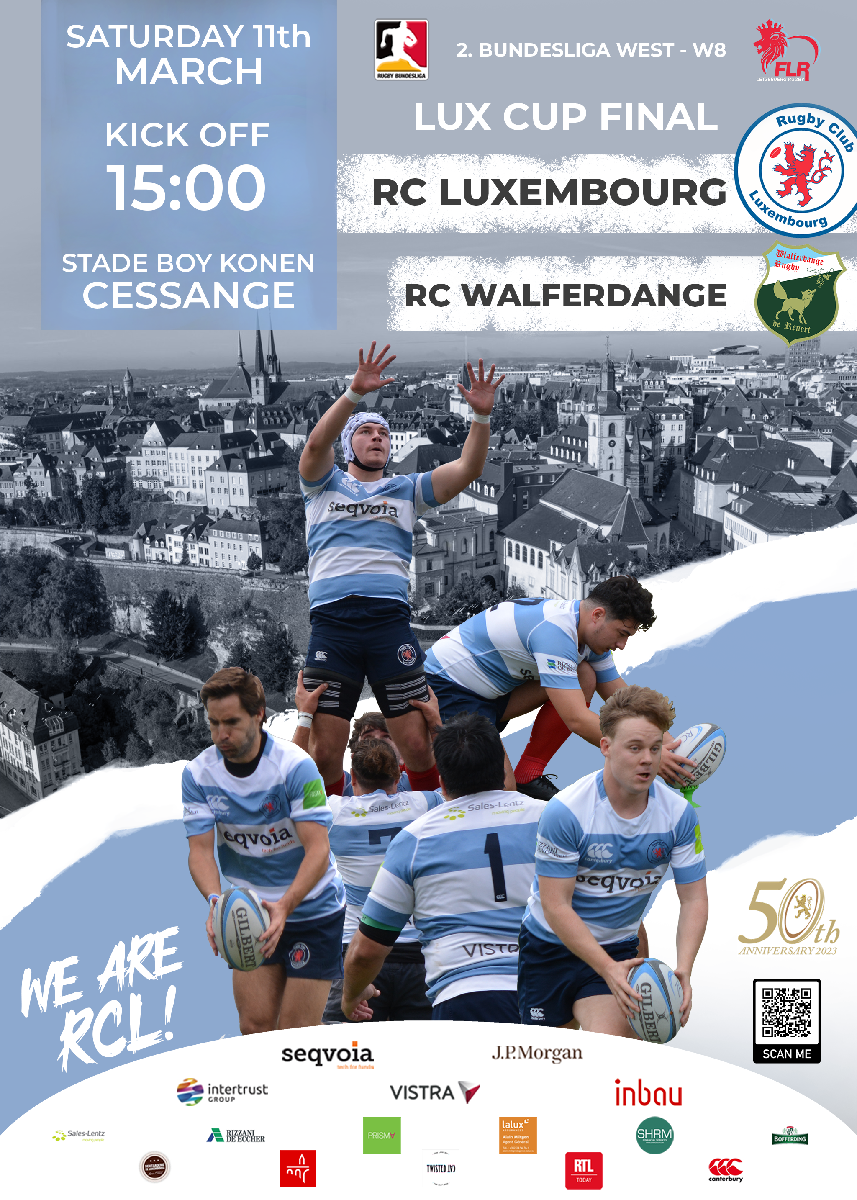 LUX CUP: RC Luxembourg hosts RC Walferdange's game on March 11th!
On March 11th, two of Luxembourg's top rugby teams, Rugby Club Luxembourg and RC Walferdange, will face off in a highly anticipated local derby match. This rivalry game is sure to bring out the best in both teams as they battle it out on the field.
This event is sure to be an exciting and intense affair, as the winner will also receive the Luxembourg Rugby Cup, awarded by the FLR. Both teams will be giving it their all, leaving everything on the field in their quest for victory. Fans from both sides will be out in force, creating an electric atmosphere and adding to the already high stakes of the match.
So mark your calendars and don't miss out on this thrilling game between Rugby Club Luxembourg and RC Walferdange on March 11th. It's sure to be a game for the ages!

RCL LIVE: https://play.spiideo.com/games/0c1a3dd0-c194-44e4-85be-1d7908775b52