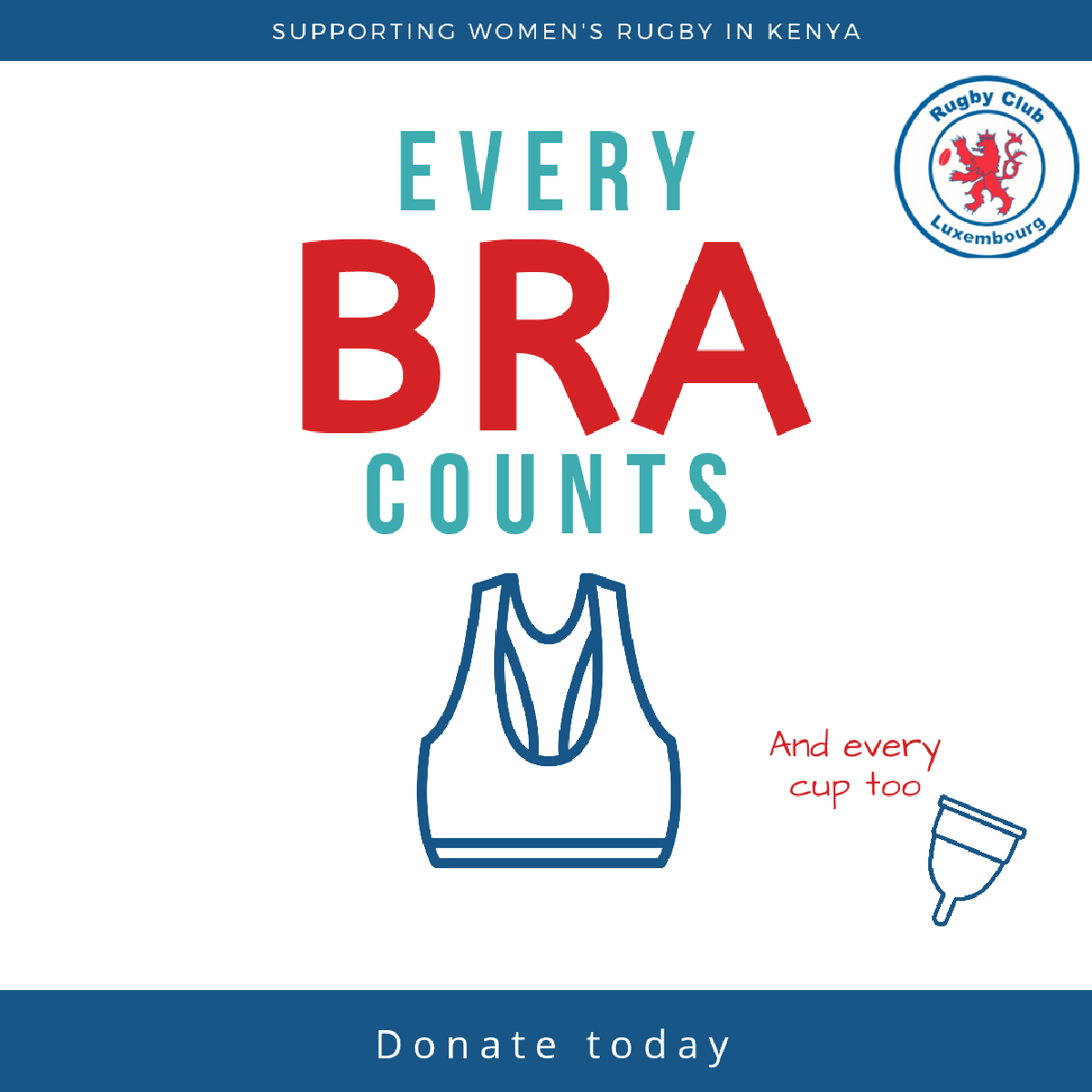 Base Layer and Sports Bra Collection
We all know this: participating in sports brings countless benefits, not only physically but also mentally.
Particularly in developing countries, sport is also a way to take down social barriers and inspire the next generation.
Yet too often girls drop out of sports, particularly when reaching their teenage years.
One of the main obstacles? The chance to play sport with the comfort and protection of a sport bra.
Help us support female rugby players in Kenya with our partner clubs in Nairobi by donating old or new sport bras.
Come to drop them off in Cessange at Stade Boy Konen. We´re there every Monday and Wednesday late afternoon to early evening.