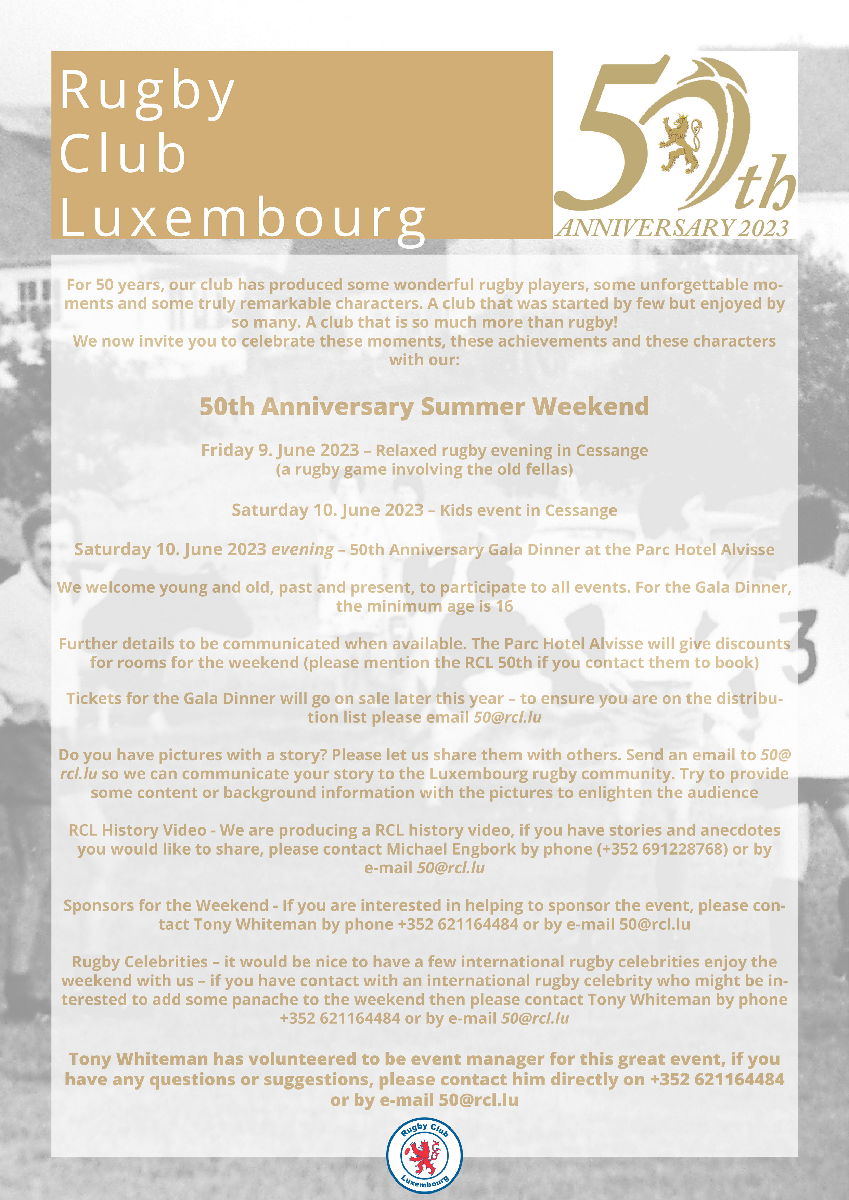 50th Anniversary Summer Weekend 2023
50th Anniversary Summer Weekend 9-10 June 2023 - Block your calendar now!
For 50 years, our club has produced some wonderful rugby players, some unforgettable moments
and some truly remarkable characters. A club that was started by few but enjoyed by
so many. A club that is so much more than rugby!
Friday 9. June 2023 – Relaxed rugby evening in Cessange (a rugby game involving the old fellas)
Saturday 10. June 2023 morning/afternoon – Kids event in Cessange
Saturday 10. June 2023 evening – 50th Anniversary Gala Dinner at the Parc Hotel Alvisse
We welcome young and old, past and present, to participate to all events.
For the Gala Dinner, 
the minimum age is 16
Further details to be communicated when available. The Parc Hotel Alvisse will give discounts
for rooms for the weekend (please mention the RCL 50th if you contact them to book)
Tickets for the Gala Dinner will go on sale later this year – to ensure you are on the distribution 
list please email 50@rcl.lu