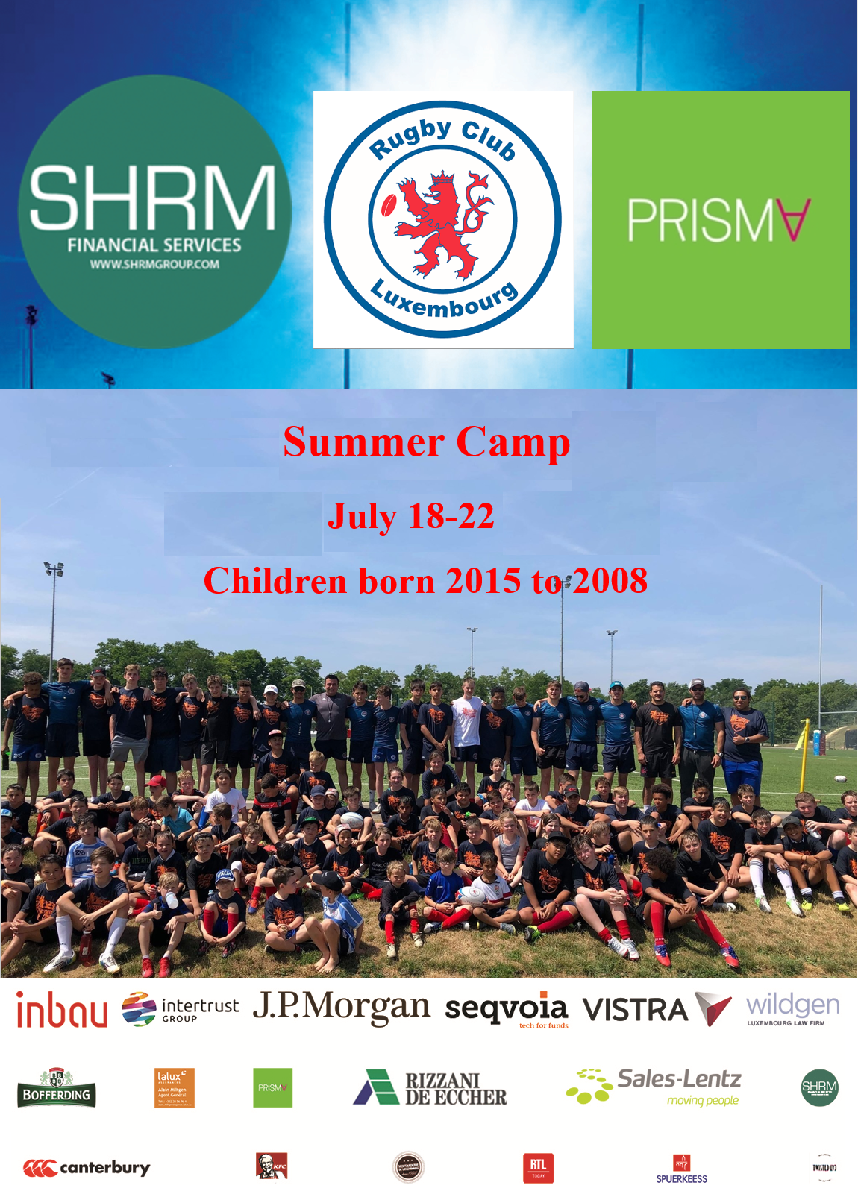 RCL Summer Rugby Camp
Rugby RCL Summer Camp
When? Quand?
18-22 July
09:30 to 16:00
Where ? Où?
Stade Boy Konen
Rue des Sports, 1321 Luxembourg
What is it? Qu'est-ce que c'est?
A sports camp based on Rugby skills, but including other sports, for children born 2015 to 2009.
Un camp sportif basé sur les compétences du rugby, mais incluant d'autres sports, pour les enfants nés entre 2015 et 2008.
Who are the coaches? Qui sont les coachs?
Head Coaches are RCL and Luxembourg capped players Matthew Denis-Soto and Stuart Logier.
Les entraîneurs principaux sont les joueurs du RCL et du Luxembourg Matthew Denis-Soto et Stuart Logier.
Is it residential?/ Est-ce résidentiel ?
Is food included? La nourriture est-elle incluse?
There will be snacks and treats each day for the children but children should bring a sandwich
Il y aura des collations et des friandises chaque jour pour les enfants, mais les enfants doivent apporter un sandwich.
What else? Quoi d'autre?
We will have a day trip to the swimming pool at Hosingen
Nous ferons une excursion d'une journée à la piscine de Hosingen
How much does it cost? Combien ça coûte?
35 € par jour pour les membres du RCL 50 € par jour pour les non-membres du RCL.
€35 a day for RCL members €50 a day for non RCL members.
How and Deadline to register? Comment et Date limite pour s'inscrire ?
Afin d'obtenir des entraîneurs et des chemises de camp pour les enfants, nous vous demandons de vous inscrire avant le 30 juin.
inscrivez-vous ici
https://www.rcl.lu/page/test-forms-85690
In order to secure coaches and camp shirts for the children we request you register by the 30th of June.
info@rcl.lu