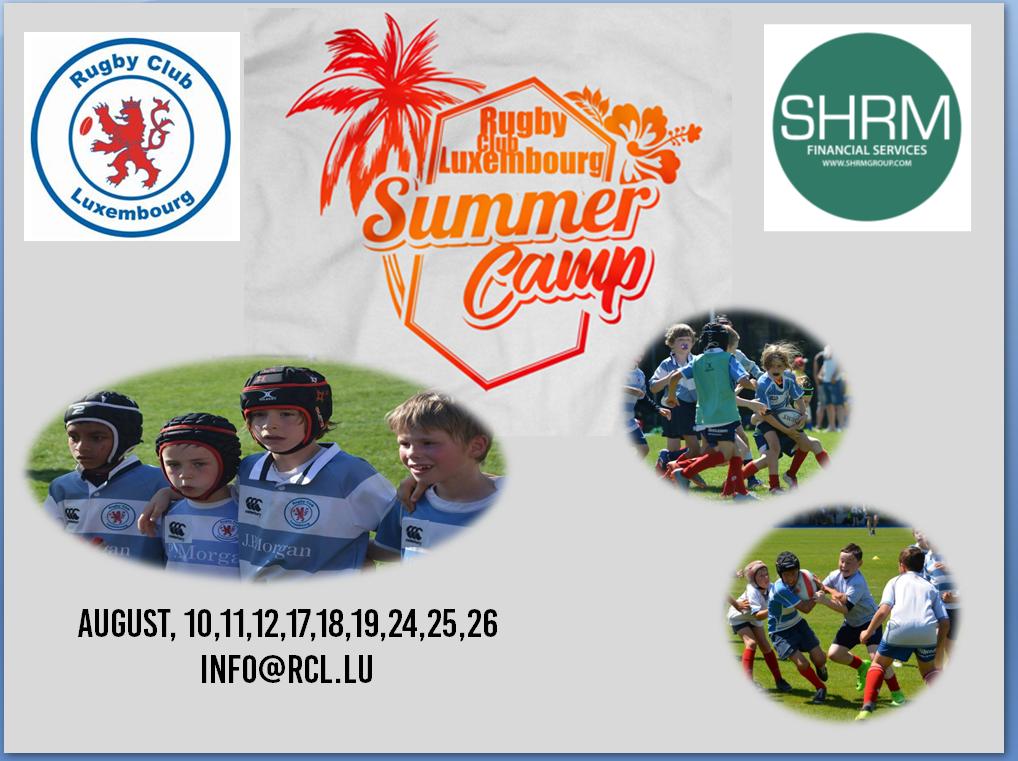 RCL SHRM SUMMER CAMP Registration
Sports camp
August 10,11,12,17,18,19,24,25,16
Chilrdren born 2015 to 2007
Are you in need of a break from your children? Are your children in need of a break from their screens? RCL has the answer.
The RCL summer camp has three energetic coaches (and Luxembourg Internationals) to look after your children, in small safe groups.
Low or no contact games, based on the principles of Rugby will develop their hand eye coordination, while having fun and giving you a well deserved rest from each other.
€35 per day for RCL members €50 for non members
sign up for one day or all nine.
Avez-vous besoin d'une pause avec vos enfants? Vos enfants ont-ils besoin d'une pause de leurs écrans? RCL a la réponse.
Le camp d'été SHRM dispose de trois coachs énergiques (et internationaux luxembourgeois) pour s'occuper de vos enfants, en petits groupes sécurisés.
Les jeux à faible contact ou sans contact, basés sur les principes du rugby, développeront leur coordination œil-main, tout en s'amusant et en vous offrant un repos bien mérité l'un de l'autre.
35 € par jour pour les membres RCL 50 € pour les non membres
questions to info@rcl.lu
register at