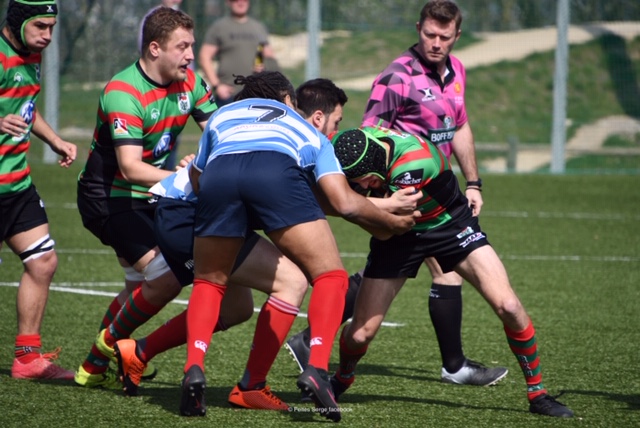 RCL enthusiastic about the 2019/2020 campaign
Rugby Club de Luxembourg, the oldest and largest rugby club in the Grand Duchy, is looking forward to the new season with relish. The senior XV successfully retained their place in the German Bundesliga 1 – but with a number of players retiring, and new players arriving, there is now a new look to the team.
Under the eagle eye of coaches James Kent and Izak Saayman, they are physically and tactically prepared after preseason conditioning, and ready for the challenge. The first game is on Saturday 7th September, at 15h00. Why not come along to Boy Konen Stadium at Cessange to give them your support? Make a noise!!!
There is a tangible buzz around the club this autumn, with the new Board (President Paolo Tarakdjian, VP Phillip Potgieter, Treasurer Ian Dennis and Secretary Mike Verlaque) having taken a number of important financial and administrative decisions during the summer recess, and keen to re-emphasise traditional sporting values. The motto for the season is "THRIVE" – togetherness, honesty, respect, improvement, valour, enjoyment. This philosophy will be implemented both on and off the pitch.
Many readers will already know that RCL runs junior teams at all age groups, with the older boys taking part in the Belgian League. With families and players returning after the summer break, they too are getting ready for the new campaign. If you know someone who would also like to play, come along to one of the September Saturday sessions, or visit the club website www.RCL.lu . Give rugby a try: you may be converted!!!
Of course, rugby is not just for boys. Indeed, the women's game is the fastest-growing sport in the world. The team of dedicated, qualified coaches at RCL ensure younger girls are fully integrated and welcomed – and RCL runs a development ladies' squad, which is keen to grow and improve.
None of this could happen without the generous financial support from our sponsors and the Ville de Luxembourg. RCL is keen to expand and develop its links with existing and potential collaborators – and thereby provide valuable sporting opportunities for players, match officials, administrators and spectators.
C'mon Luxembourg!!!