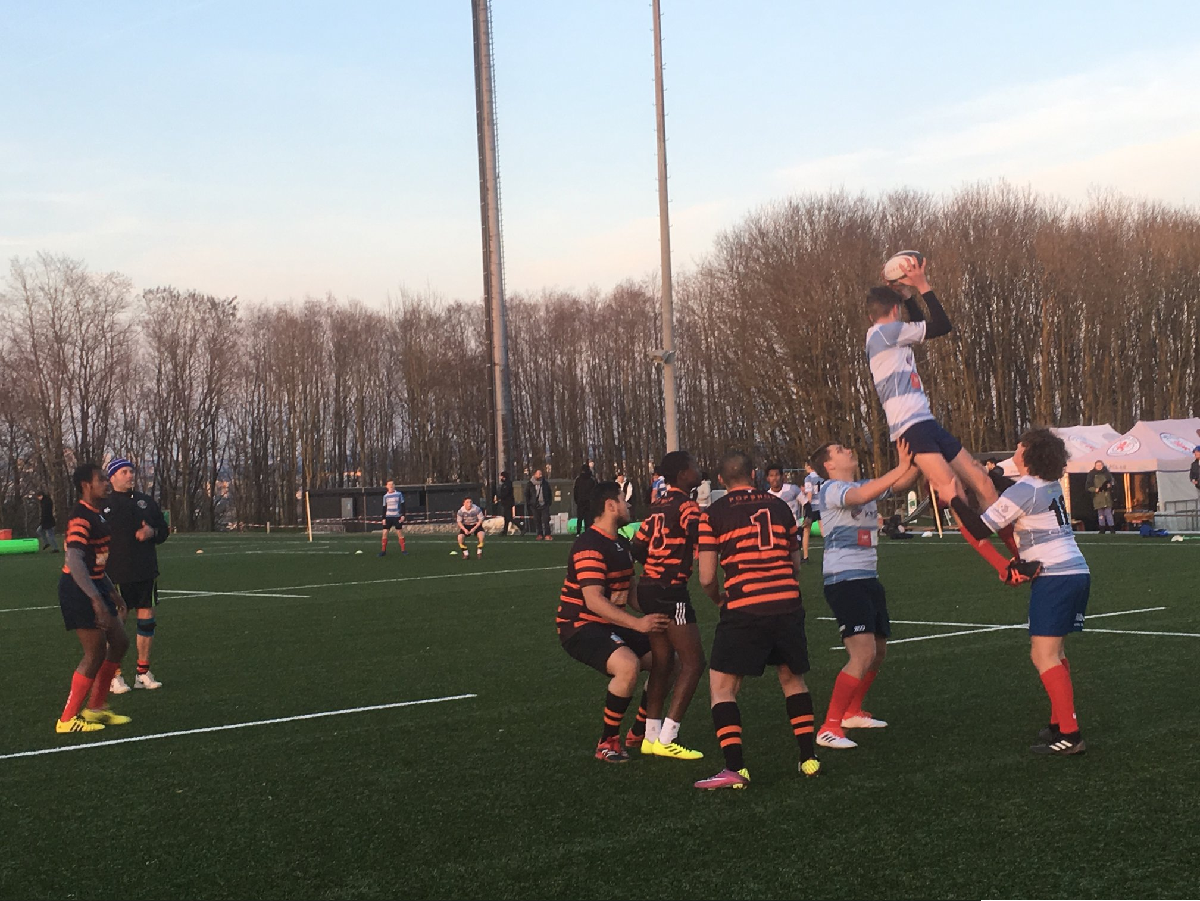 RC Dreiborn v RCL Flashback 2018
In the opening match of the evening RC Dreiborn played RC Luxembourg in a 15 minute game of 10s on half a pitch. Dreiborn's team was boosted by Fiji Rugby Academy players Ben Raivalitia and Dan Senileba, and Geofrey Magoro from Nondes RC Nairobi Kenya. The boys from the Dreiborn flew out of the blocks leading 15-5 at half time but RCL, who had a large bench to call on came back to win 25-20 with a last minute try from Gabriel Tropiano.
In the second match, a 30 minute 15 a side contest Dreiborn again were leading at half time through trys from inspirational captain AP and Dan Senileba. The RCL development squad had their own islander power duo of Luke Serubasaga and Vilitati, Dakilipwho levelled the score before RCL Captain Matteo Franzina snatched a late winner. The Dreiborn team were naturally disappointed to lose both matches to last minute trys but considering their limited number of replacements and lack of game time experience their performance on the night was little short of incredible. Dreiborn Coach Edoardo Angioni was full of praise for his team. " The boys played so well together and I could not be prouder, this is a completely new experience for them" Dreiborn are not allowed to participate in LASEL school competitions so this is their only chance to demonstrate their team spirit, courage and resilience.
Thanks to RCL and Dreiborn Centre Socio-Educatif de l'