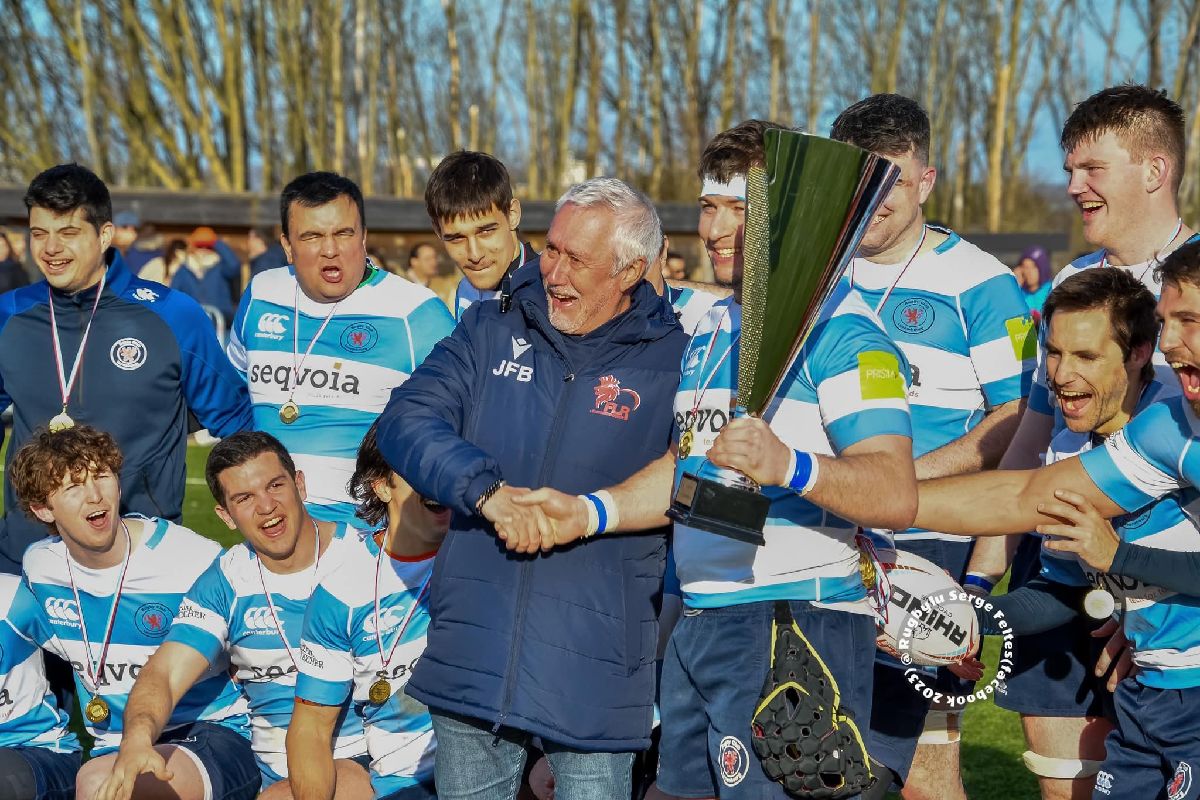 A 3rd Lux Cup title for RCL
LUX CUP: The title stays home!
The local derby ended with a 27-12 victory for RCL. Despite some messy situations, the Capital's players knew how to take advantage on visitors who never really had solutions.
After 4 months without competition, the players of RCL were back on the pitch for the Lux Cup against RC Walferdange, a game that also counts for the Bundesliga 2 championship. The blue and white stripes took advantange of this beautiful winter afternoon (sunshine, 6°C) to get back into the fight for the BL2 title and to win a third Luxembourg Cup in as many editions.
Never really worried during the game, RCL team knew how to accelerate at the right moment to make the courageous green players fold. First through James Wheeler, taking advantage of a scramble after a reception in the 5 meters of Walferdange, then thanks to a superb try on first hand of Chris Olsen, benefiting from a good work of his mate in the center Jake Fawssett from the 50 meters, the RCL turns at the break with an advantage of 12 to 0 and seems to have already showered the hopes of their neighbors. Overtaken in scrums, physical combat and on deployed phases, Walferdange relies on its great line-out to stay in the game.
The second half was more balanced, with Luxembourg first adding to the score through the boot of Casmier Yandall (15-0), then a try following a play off 8 veteran Oisin Kilgallen who was playing his last game for RCL this weekend. Note the try refused to the young winger Luke Ng-Yan-Kwong, who however seems valid on the images taken during the match. He will still have to wait before opening his counter.
Despite a cap try conceded on a hand mistake (20-7), Chris Olsen sealed the game with a well felt interception (27-7). Walferdange's last try can't change the result, Rugby Club Luxembourg won the Lux Cup and, with an offensive bonus point, and overtook their rivals of the day in the Bundesliga 2 ranking.
Next game on April 1st in Frankfurt, before receiving Köln on May 6th for a final before the end of the championship which promises to be very competitive.
GO RCL !