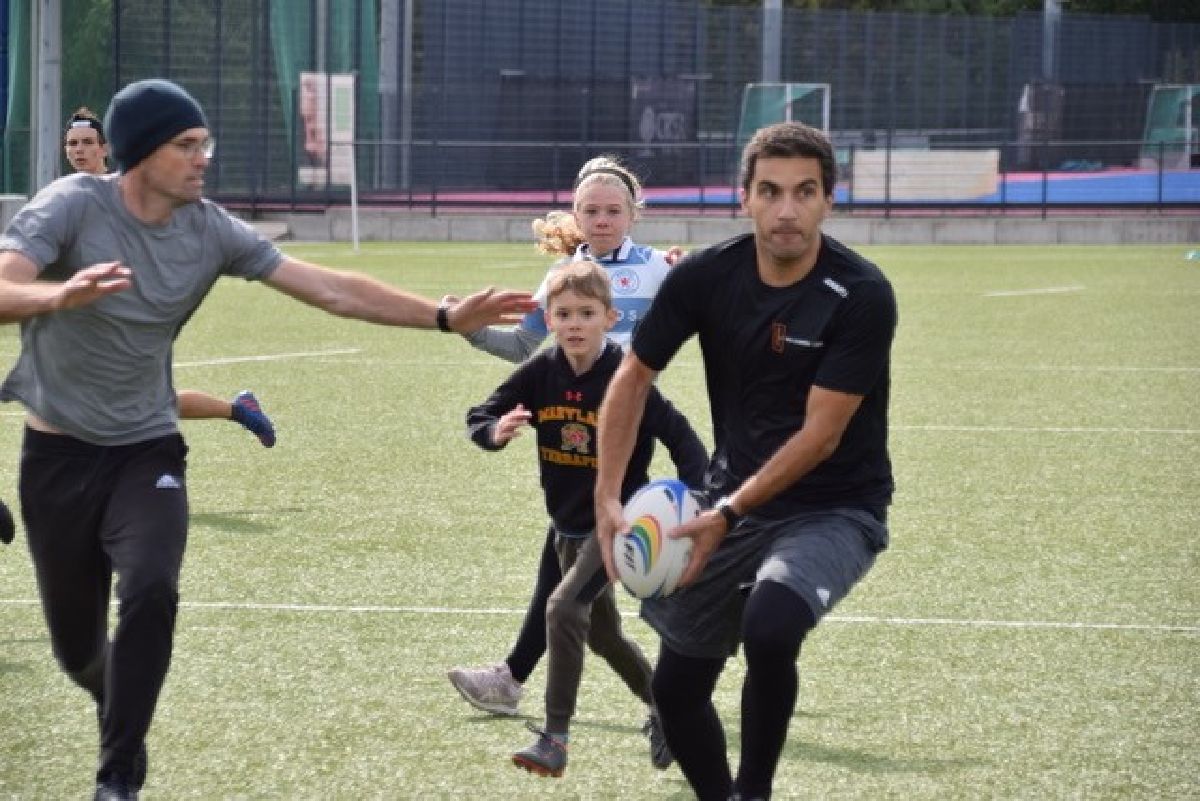 Kick Cancer Into Touch and RCL 2022 Tournament Sunday 18th Sept
As the dawn broke over the Cessange heights, 80 intrepid players from Belgium, Luxembourg and pretty much every nation known took to the playing fields of RCL. 8 teams ranging in players from internationals to first timers, from 8 to 59yrs, skilled and just plain social, took part in a family orientated day raising 2000 euros for Omega Haus a local hospice in Hamm Luxembourg.
The day ran smoothly and socially thanks to the RCL Club Captain Dan Fahy and Nick Frank reffing tirelessly the days 24 games as well as Joe Lister, Owen Evans and Debbie McDonnell poring the pints, and grilling Luxembourg's famous sausages and potatoes cakes from dawn to dusk.
The winners, apart from all those that took part, were CUBE St Josse who won in a closely fought final against last years winners BUC St Josse.  They showed alot of great skills, but also a superb attitude and we were thankful that they made the journey from Brussels. Other highlights were the RCL Junior Touch team fielding an all girl team of 12-14yrs (maybe a first in Luxembourg), and a large number of Mums & Dads playing with their kids. Thanks to all the teams who participated and made this a very enjoyable day of sport: Amazon, Intertrust, One Capital, KCIT, RCL, Van Campen Liem.
If you are want to know more about Touch Rugby for adults or kids, contact RCL at info@rcl.lu